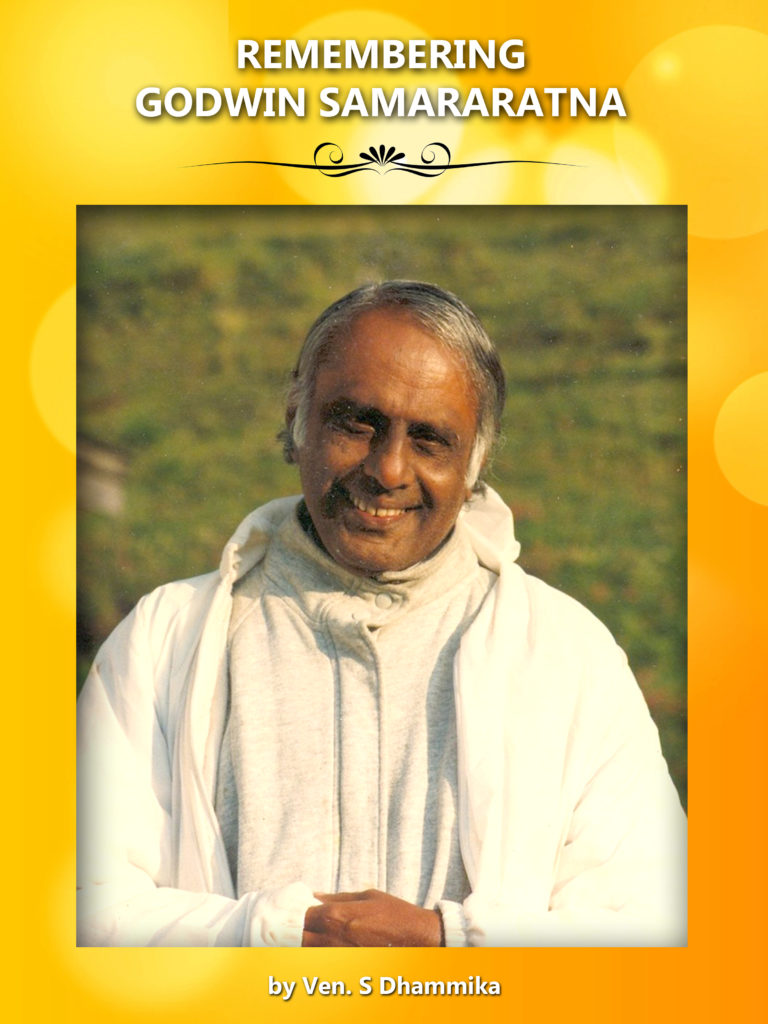 Excerpt of the book:
Based on a talk given at the
Nilambe Meditation Center on the 4th anniversary of his passing away
Godwin Samararatna was born on the 6th of September 1932 in Kandy, Sri Lanka. His father was the chief clerk of a tea estate at Hantane in the hills above Kandy and his mother was a simple up-country housewife. A younger sister died prematurely and an older brother died in a car accident on the day of his wedding. Godwin was the youngest of the two surviving brothers, Felix and Hector and his sisters were Dorothy, Matilda and Lakshmi.  The family lived in a modest house at 145 Peradeniya Road just a short walk from the heart of Kandy. Everyone agrees that Godwin showed an interest in Buddhism from his earliest time, due mainly to the piety of his mother. When she went to the local temple of Poya days he always accompanied her and would sit listening to the sermons rather than play games as the other children did. Once he turned up at home with two which he had surreptitiously picked from someone's garden. His mother asked where he had got them from and when he told her she went with him back to the house and made him return the vegetables.
---
PDF